We support the ability to white label at 2 different levels:
Reports. Customise reports look and feel and delivery.
Application. Customise the entire web service to work from a different domain and change the look and feel to look like your application.
Contact partners@mypresences.com for any white labelling enquiries.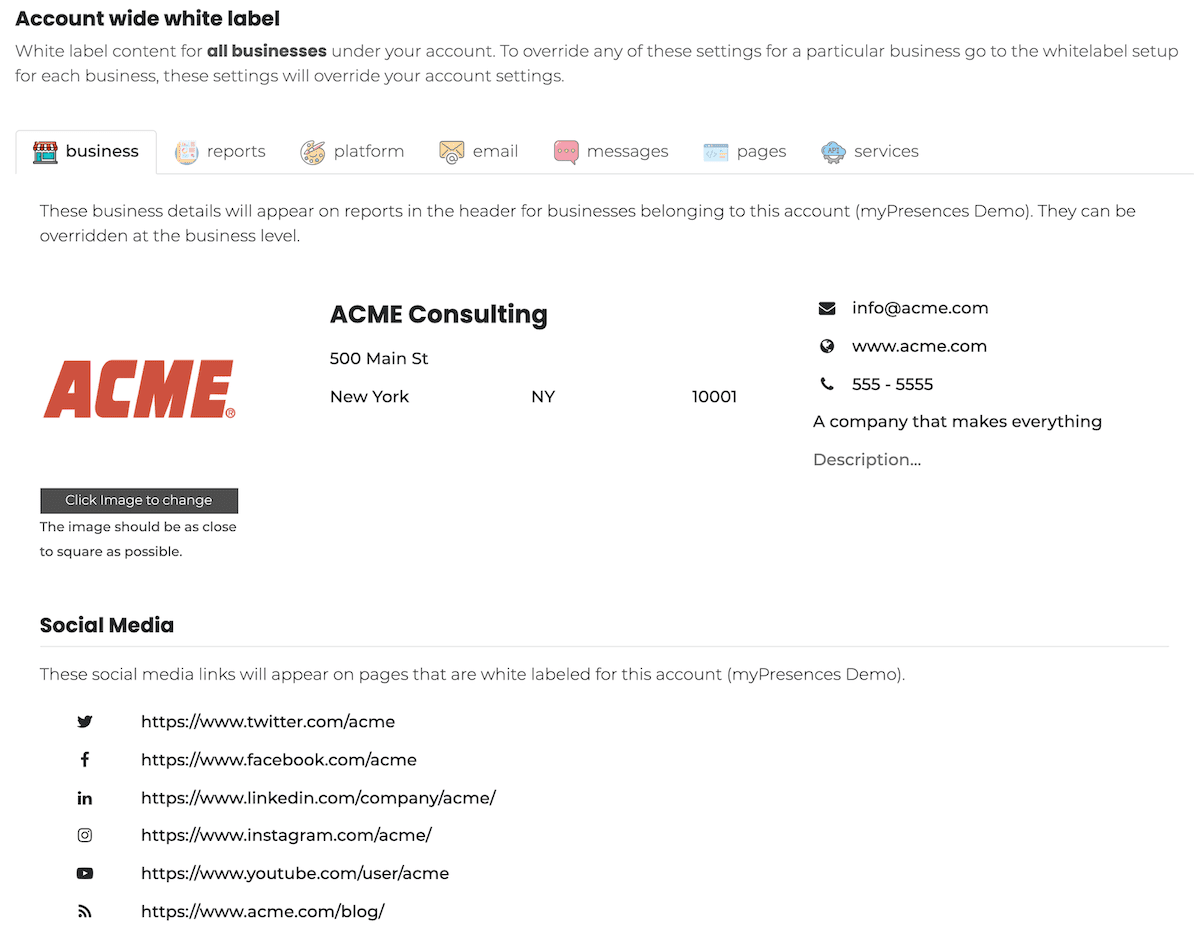 Report White Labelling
With Report white labelling you can create reports for your clients that are fully customised to include your own look and feel and information.
The online reports can also be hosted and delivered from your own domain very easily.
Each report can have a header containing:
Your Logo
A background banner similar to Facebook with your own design
Your contact details and social media links.
To access reporting you need to signup as an Agency Partner and you can configure everything through your Agency Portal.
Contact the email address above for information on becoming an agency partner.
Application White Labelling
Application white labelling allows you to customise myPresences so that it appears to be your own application running on your own domain or subdomain.
We support the ability to white label based on CNAME from your own domain and allow you to customise logos and imagery to include your own.