The timeline is the first page that appears when you enter myPresences and is similar to your Facebook timeline but for your business.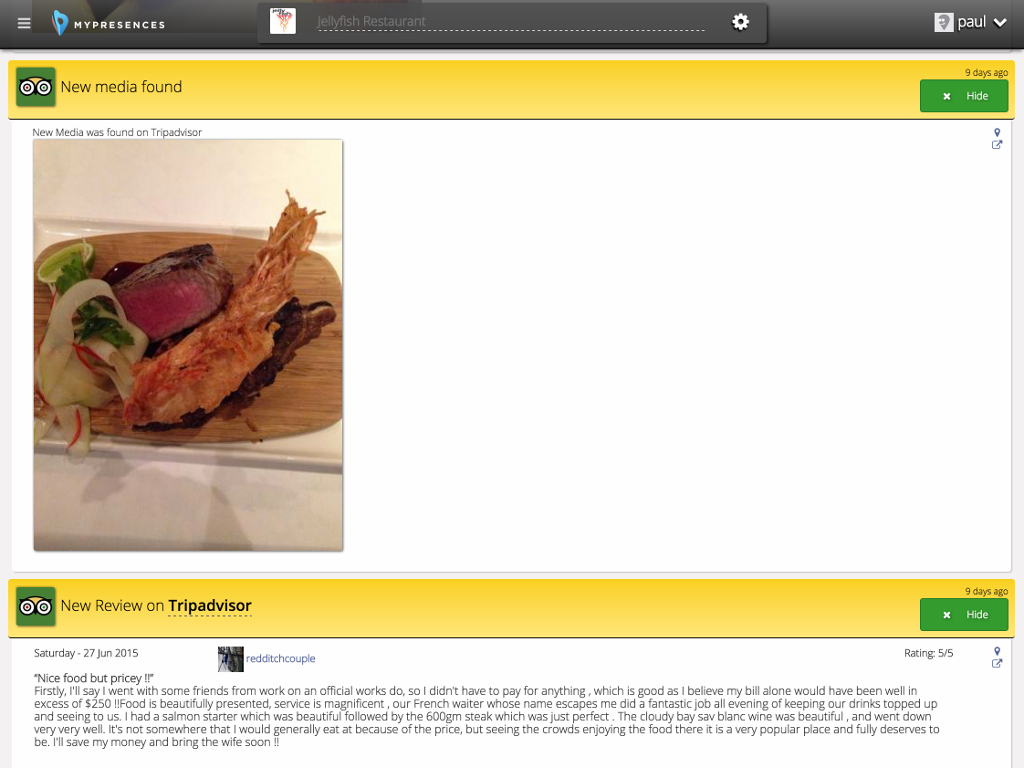 Whenever something changes online on any of your presences it will be reported here in your timeline as an event.  Each entry in the timeline is an event and you can scroll indefinitely through your timeline back to the first event.
You should check your timeline periodically for new events so that you can be aware of everything that is happening across your entire online presence.
Managing your Events
Once you have seen an event you can click the Hide Button to remove the event from your timeline.  This is a good way to manage your events so that when you look at your timeline you only see new events.
The Timeline is Interactive
Sometimes an event in the Timeline may ask you to do something, such as authorise access to a social media account.  You should deal with these events and where possible complete the action being requested.