The media section lists all photos and videos from all of your Online Presences in one place.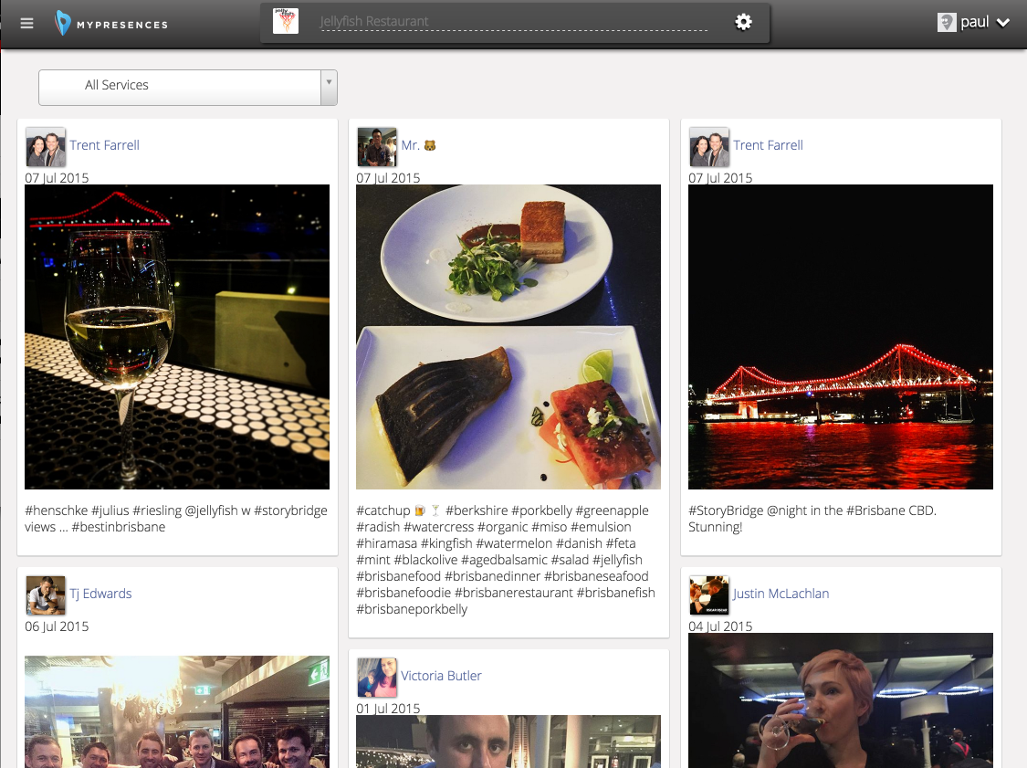 Your photos and videos are listed in reverse chronological order (newest first) so you can check this page to see the newest media that has been posted online.
The media section is especially useful for monitoring User Generated Content as it is important that you are aware of the photos and videos that are being posted online by third parties.
If you feel photos and videos posted online negatively affect your brand you can attempt to have them removed.
Conversely, if one of your customers posts a photo or video that helps to promote your business's reputation you can connect with them to thank them or ask to use their media in your own promotions.
To focus on media from specific services you can filter by service using the Services Drop-down.