The main goal of requesting reviews from your customers is for them to generate real reviews on third party online review services like Google My Business, Facebook and Yelp.
You have full control over which online services are shown to your customers during the review generation process and in what order they will be displayed.
This is configured in the Reputation Setup Page.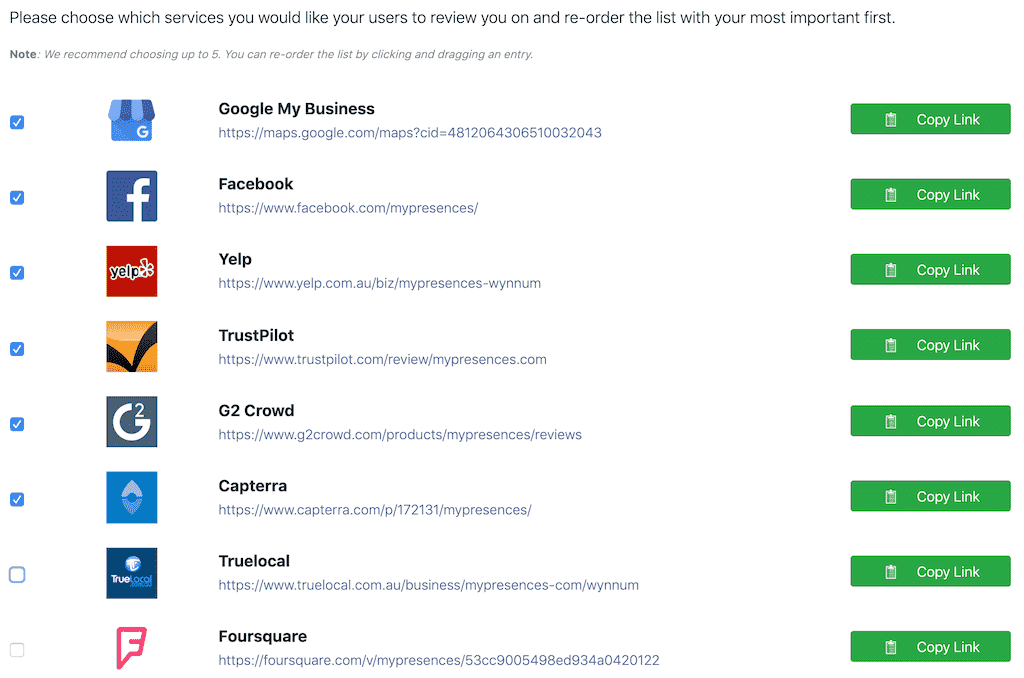 This page lists all of the review services we are aware of for your business. You should select the services where you want to generate reviews and re-order them so the online services where you want to generate reviews are at the top.
You can change the review services and order at any time and the change will be immediately used when people are using your feedback process.
Tip. Once you have enough reviews on some services you can add in other services and change the order to encourage reviews on other services where you need reviews.