The Presences section lists all of your presences so you can quickly see all of your Online Presences in one place.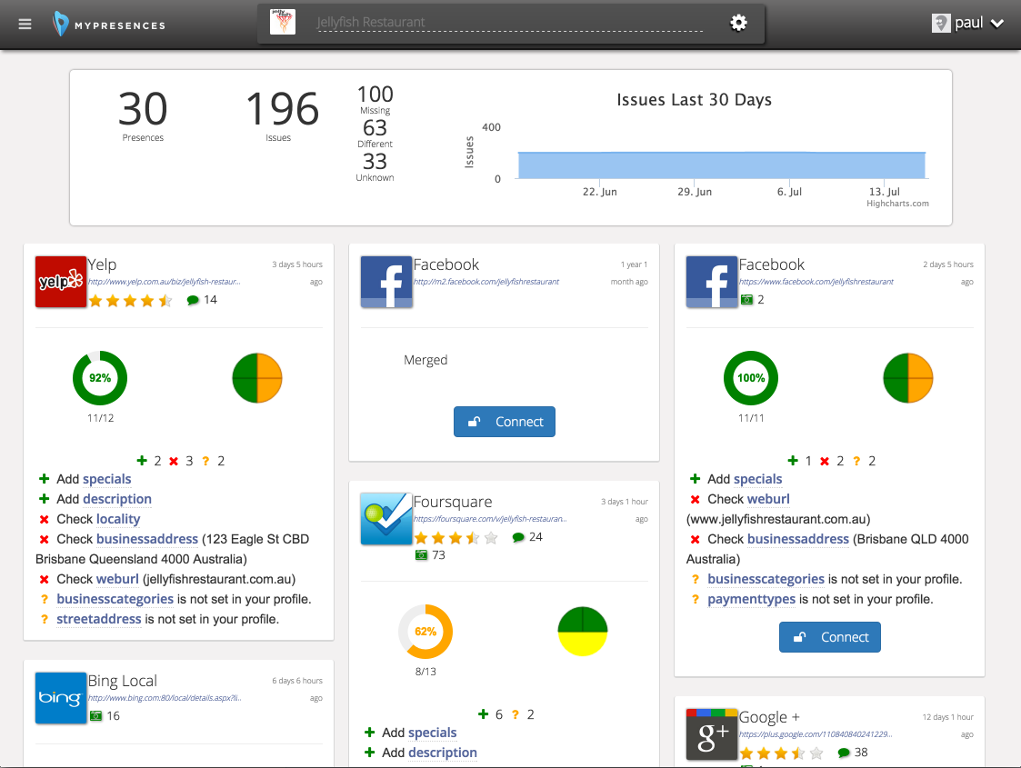 Each of your presences are listed and for each presence you can see:
The presences rating stars (out of 5)
The number of reviews for the presence.
The Completeness of the presence.
An indication of the NAPW correctness of the presence.
How the presence appears in search results.
A list of fixes or improvements that can be made for the presence.