When you click on the myPresences Agent Icon a popup will appear and display information in context with the current page.
 The popup will change depending on the page it appears for and whether you are managing more than one presence.
Pages not managed by myPresences
When viewing a page that is not being managed by myPresences the following popup will appear.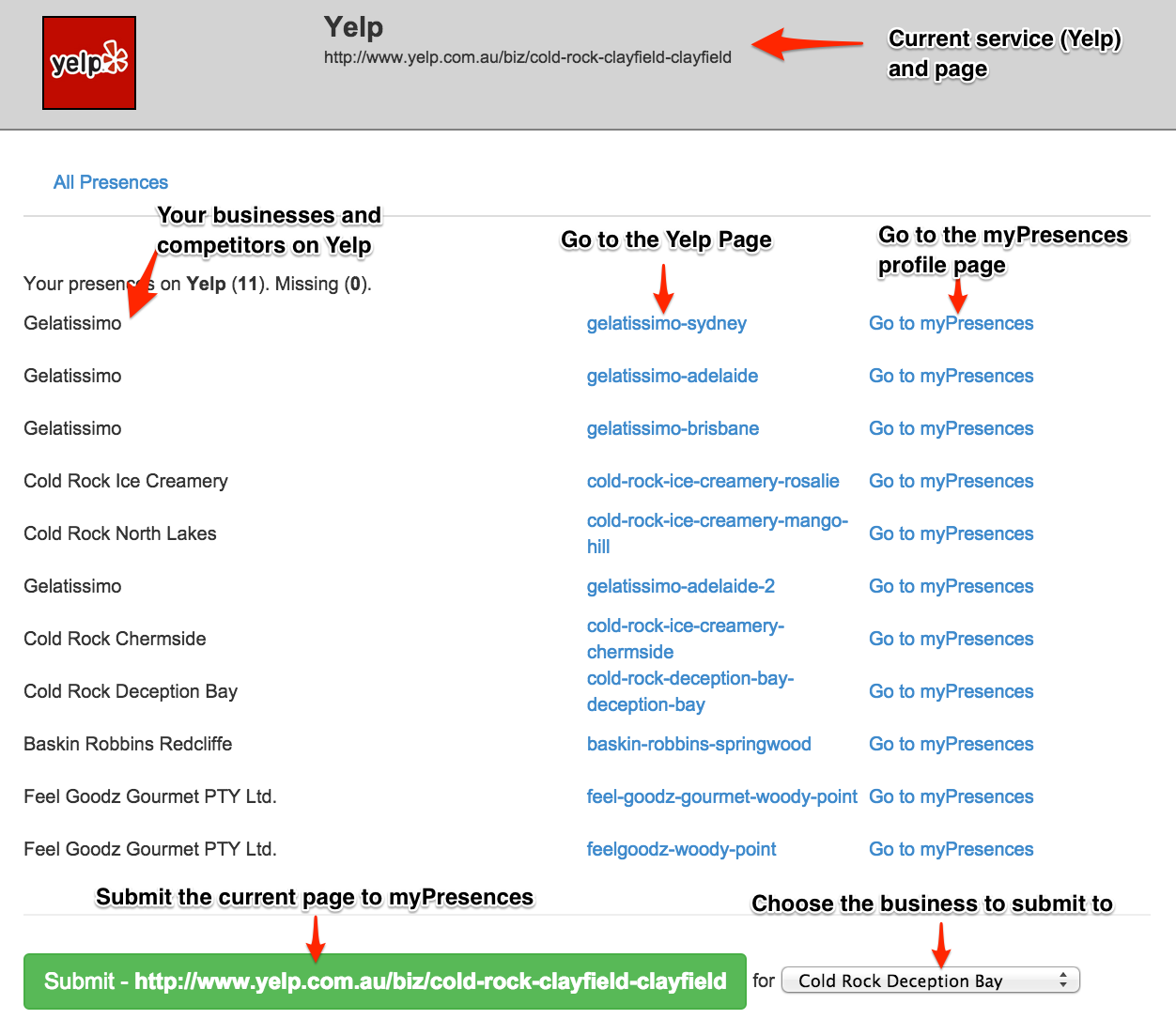 This popup includes:
A header showing the service associated with the current page.
A list of businesses associated with your account.  This will include your own businesses and any businesses you are monitoring as competitors.
A footer where you can submit the current page to myPresences.
For each business you can either:
Click to go directly to the profile page on the service for the business.
Click to go directly to the profile page for the service's page on myPresences.
If the business has no presence on the service clicking the Add button will go directly to the add business page so that you can create a new presence.
Submitting the current Page to myPresences
There will be a section at the bottom of the popup where you can add the current page directly to myPresences.   This is shown at the bottom of the above screenshot. 
If you have more than one business (or you have competitors listed) then you can choose the business you will submit to from the dropdown beside the submit button.
Pressing the submit button will submit the presence to myPresences for the selected business.
Pages managed by myPresences
When viewing a page already managed by myPresences the popup will show information on the current presence from myPresences.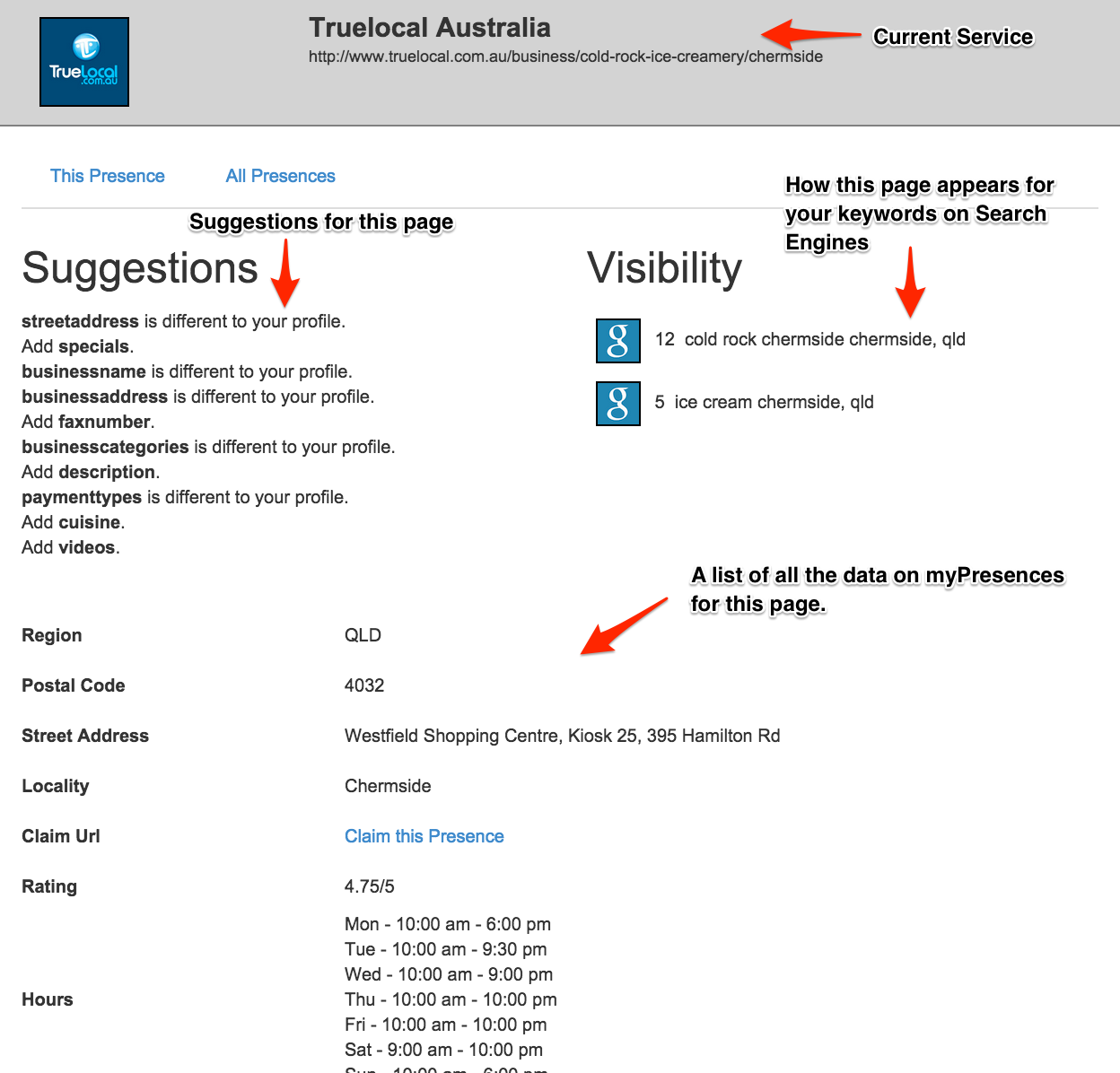 The popup will show you all the information available in myPresences for this page so you can quickly see all the data for the page and especially any suggestions and how the page ranks in search engines.
Current page is not a supported Service
If the current service is not supported by myPresences then the popup will look like below: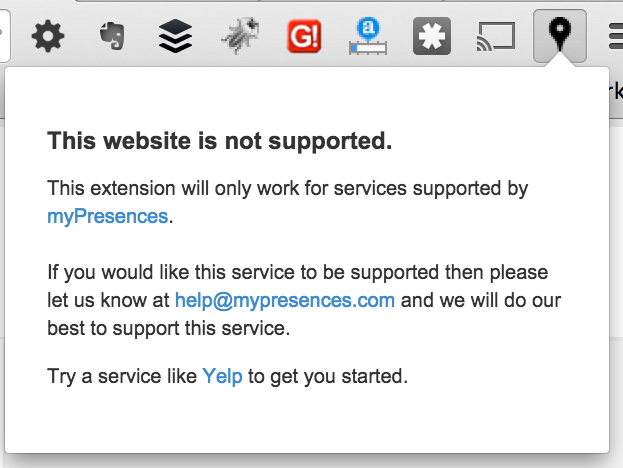 If you see this popup and fee the service you are viewing in your browser should be supported by myPresences then please let us know at help@mypresences.com and we will look into adding it.